I Help Businesses & Startups Optimize their Digital & Product Growth Strategy
As Featured In...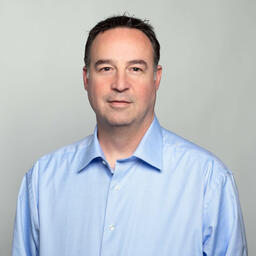 About Darrell Lerner
Serial Entrepreneur (2 exits) • Digital Strategist • Advisor
Co-Founded Snap Interactive, a publicly traded company in the online dating/social media space that grew to 100 million users and $100 million in revenue. The company was ranked as the 36th fastest-growing company in North America on Deloitte's 2012 Technology Fast 500 for achieving 4,400% revenue growth over 5 years.

Combining his love for pets with his prior expertise in the online dating industry, Darrell launched AllPaws in 2013 to offer a better way for people to find their next pet. The best-in-class, online dating-style pet adoption platform was acquired by pet industry leader PetSmart after quickly growing to millions of users.

Today, Darrell is Co-Founder of 'Saturday,' a fast-growing, venture-backed, location-based social app, and also advises businesses and startups on how to optimize their digital & product growth strategy.
What people are saying...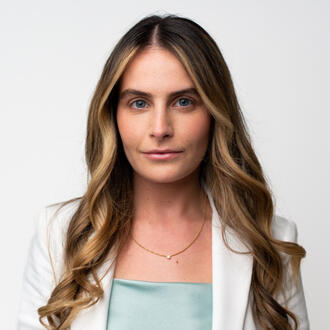 I first met Darrell a decade ago when my company Pet360 partnered with AllPaws where Darrell was CEO/Founder. I found Darrell to be a strong leader with specific strength in strategy, creative & highly productive marketing execution and an overall "get it done" executive.I had a front row seat watching Darrell take highly aspirational goals and turn them in to tangible results.It was an easy decision for me to invest in Darrell when he started his most recent venture - Saturday. My confidence in him as a leader to figure it out, make things happen and see unique and highly productive ways to solve problems is off the charts.
Brock WeatherupSerial entrepreneur (3 exits to PetSmart, Petco, & Covetrus) and Private Equity Operating Partner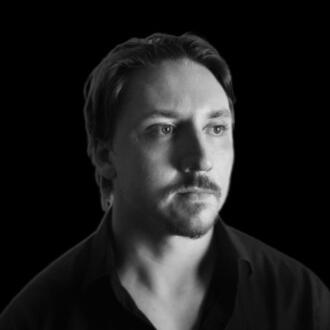 In my 20-year career of advising founders on M&A and capital raising, Darrell is one of the most humble, authentic visionaries I've ever met.I had the pleasure of working with Darrell when I sold his second company, AllPaws, to PetSmart. Darrell's brand building, intense focus on the consumer and obsession with data analytics led many multi-billion dollar pet companies to be interested in AllPaws.His passion, expertise and creativity are immediately apparent when you meet Darrell.Every startup can gain valuable advice from his diverse experience in the digital ecosystem.
Kim Karmitz
Director/Investment Banker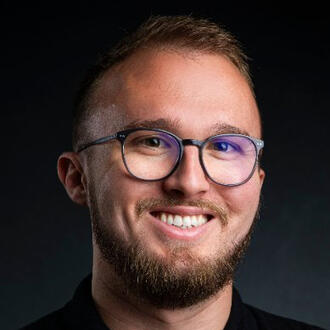 Darrell is a cheat code for growth and business scaling.As a lean founder, bringing the right people onboard to advise is critical. Very few people have successfully reinvented the wheel multiple times and created a paradigm shift in extremely established markets the way Darrell has.On multiple occasions, Darrell has gone into an large market and rattled giants. He has the knowledge and understanding to challenge market leaders and propel a startup into the spotlight like no one else.Darrell brings a wealth of experience, and his guidance has been instrumental in scaling my business past what I thought was even possible.
Charlie Bennett
Social Media Brand Builder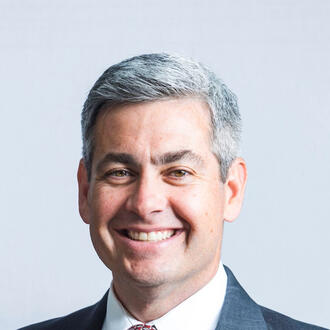 I've known Darrell for years and have always been impressed by his experience, instinct, business sense, work ethic, and sharp mind.When I began my own business venture three years ago, he was the first one I turned to for help getting it off the ground. Ever since then, Darrell is my go-to person for advice on growing my business, reaching more clients, testing new ideas, and overcoming obstacles.With direct access to his expertise in growth, digital strategy, and entrepreneurial insights, partnering with Darrell provides your business with an unparalleled advantage.
Andrew Gavrin
Owner
Law Office of Andrew Gavrin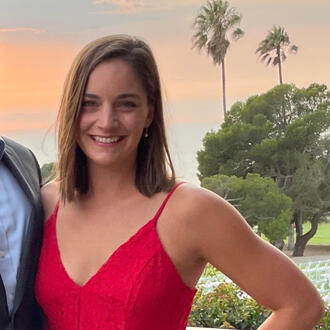 I had the pleasure of working side by side with Darrell for years, and his expertise and guidance gave me the insights and skills I needed to create and grow my own successful business.He truly cares about my progress, is incredibly easy to collaborate with and always available to run through scenarios I need support on.As I continue to scale my business and refine my digital strategy, I'm grateful for his steadfast support and guidance.
Kimberly Bouton
Owner
Tidy in the Desert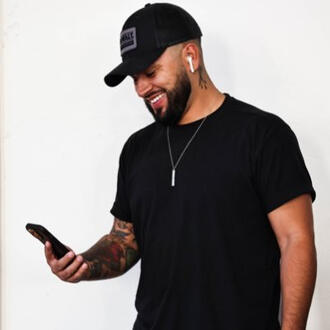 I've been working with Darrell for a few months now and I want to lead with my gratitude.Darrell has been instrumental at guiding me in some tough decision making during a transitional period in my company. He has been precise and sound with his advice, and I've been able to learn so much from his experiences.Glad to have Darrell in our corner coaching us into the next level of success in our agency.
Drake Jimenez
Owner
HOLY HILL MEDIA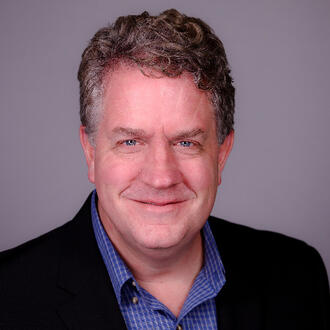 I am pleased to recommend Darrell, who provided valuable assistance during the growth of our pet adoption app, WeRescue. As we navigated the complex world of app development and marketing, Darrell's knowledge and experience proved to be a helpful resource. His advice was not only insightful but also specific and actionable, guiding us on the integration of effective technologies for email communication and efficient search functionality. These recommendations led to meaningful improvements in the user experience of our app and contributed to its overall success.Darrell also provided valuable insights on the touch points needed with users, helping us maintain a strong and loyal user base. His expertise in dealing with advertising agencies and identifying the right people within companies to approach for partnerships proved useful in our business journey.I highly recommend Darrell to any organization looking to grow and succeed, as his knowledge, strategic thinking, and practical guidance are sure to be valuable assets.
Mark Wade
Founder - WeRescue App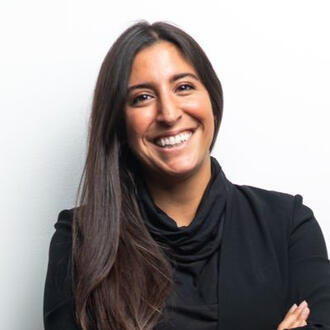 As a first-time founder scaling Tripographer, a travel itinerary sharing platform, I've struck gold in teaming up with Darrell, a veritable guru in the startup ecosystem. Unlike so many calls I've had that were a waste of time, Darrell offered specific and actionable advice from the beginning.From our very first chat, it was crystal clear that Darrell wasn't your run-of-the-mill consultant. His advice rings with clarity, precision, and actionability; sparking tangible progress in areas like social media strategy, conversion optimization, and growth strategy.What sets Darrell apart is ability to effortlessly distill complex ideas into digestible nuggets of wisdom, and his warm and friendly nature, making each discussion feel like a friendly chat rather than a formal consultation.More than just a consultant, Darrell feels like an indispensable teammate, whose genuine enthusiasm for our success is palpable. Looking back, I can't help but wish our paths had crossed sooner. Nonetheless, I'm excited for our ongoing collaboration and the amazing journey ahead.
Emily Eisenberg
Founder
Tripographer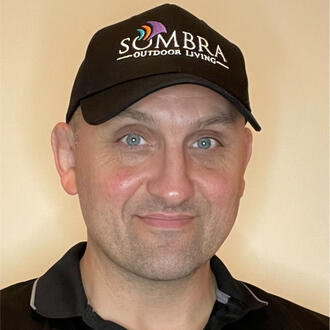 Darrell is not only a highly knowledgeable consultant but also an incredibly giving individual. From the moment I started talking to him, it was clear that he genuinely cares about the success of his clients. His passion for helping others shines through in every interaction.I was amazed by Darrell's ability to create profitable opportunities. Within minutes of our conversation, he referred a professional who turned out to be a game-changer for my business. His proactive approach in initiating connections and facilitating beneficial relationships is truly impressive.What sets Darrell apart is his commitment to providing honest and unbiased advice. In a world where objectivity can be hard to find, working with Darrell is a breath of fresh air. His guidance has been invaluable, helping me make informed decisions and navigate the complexities of entrepreneurship.If you're in need of trustworthy advice and someone who genuinely cares about your success, look no further than Darrell. Working with him will undoubtedly benefit your business in ways you never imagined. Darrell's expertise, genuine interest, and ability to create profitable connections make him an exceptional consultant who stands out from the crowd.
Mike Wilson
Founder
Sombra Outdoor Living
How I Can Help You
As a growth and product-driven founder and deep generalist with 15+ years of experience working on multiple multi-million user products, I can help with:
Fractional COO

Product Growth Strategy

Rapid User & Revenue Growth

Digital Strategy & Optimization

Social Media Marketing Strategy

Problem-Solving & Operational Challenges